A tablet can be a great way of introducing your little one to technology. It's not just another source of entertainment: A tablet can expand your child's world, giving them access to thousands of apps designed to make education both fun and enriching. From language learning and science quizzes to spelling puzzles and "edutainment" games, the app market is awash with programs designed to delight and educate your child – and give you some peace and quiet.
How to choose the best tablet for your child
What can my child use their tablet for?
Just like regular tablets, children's tablets come with a wide selection of apps, games and educational resources. The exact choice of apps available will depend on the operating system but can include everything from music-making programs and creative skill-builders to digital painting and language learning, and new apps are becoming available all the time.
When should I buy my child a tablet?
There are tablets suitable for children as young as kindergarten age, but only you can judge when your child is ready to handle a tablet - and, most importantly, when you feel comfortable giving them one. Some tablets are designed to grow with your child as they get older, adapting to their changing wants and needs. The latter will set you back more but will be worth the investment if it saves you buying a brand-new tablet a year or two down the line.
Is it safe to give my child a tablet?
As technology keeps advancing, cyber threats have never been more common. The good news is that tablets are generally much safer than mobile phones or laptops, so they're the best first piece of technology for small hands. The tablets we've chosen all include features designed to keep little ones safe and include parental controls for added peace of mind. Even the least tech-savvy parents can be confident that their child won't get into trouble online.
What else do I need to look out for?
Tablets aren't cheap, and durability is crucial. The best kids' tablets are designed to withstand any drops, bumps and falls, so you don't need to worry too much about damage, but if you're still worried, a specially designed case will protect your child's tablet even more.
Consider storage, too: A bigger capacity will add to the price, but it means you can install more apps – without having to constantly clear out old ones to free up space – and may even extend the lifetime of the tablet.
Best kids' tablets to buy in 2019
1. Amazon Fire HD 10 Kids' Edition Tablet: Best kids' tablet you can buy in 2018
Price : $199.99 | Buy now from Amazon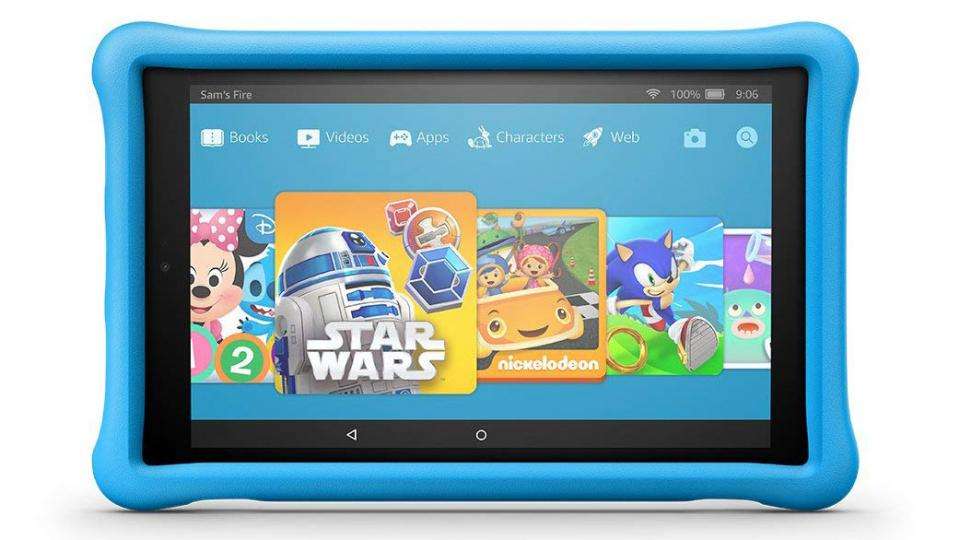 Amazon's latest childrens' tablet is its biggest and best to date. The screen is 2 inches larger than the previous FireHD 8 Kids' Edition (LINK), and the display is now Full HD with a resolution of 1920 x 1200. It also comes with a 12-month Amazon FreeTime Unlimited subscription, which offers thousands of hours' worth of entertaining and educational content across videos, games, apps and e-books.
Like all Fire HD Kids' tablets before it, the Fire HD 10 Kid's Edition comes with a sturdy and colorful kid-proof case included, saving you money for something you'd otherwise have to buy separately. It may not be indestructible, but don't worry; the tablet comes with a 2-year "worry-free" guarantee – if your child manages to break the tablet, Amazon will replace it free of charge.
Don't forget that this is not an Android tablet; the Fire HD 10 Kid's Edition runs on FireOS 5, the 5th generation of Amazon's own operating system.
Key specs - Screen Size : 10in; Operating System : FireOS 5; RAM : 2GB; Storage : 32GB (expandable up to 256GB via microSD); Camera Resolution : 2MP; Weight : 1.46 lbs
Buy now from Amazon
2. Apple iPad Mini 5: Best Apple tablet for kids
Price : $549 | Buy now from Apple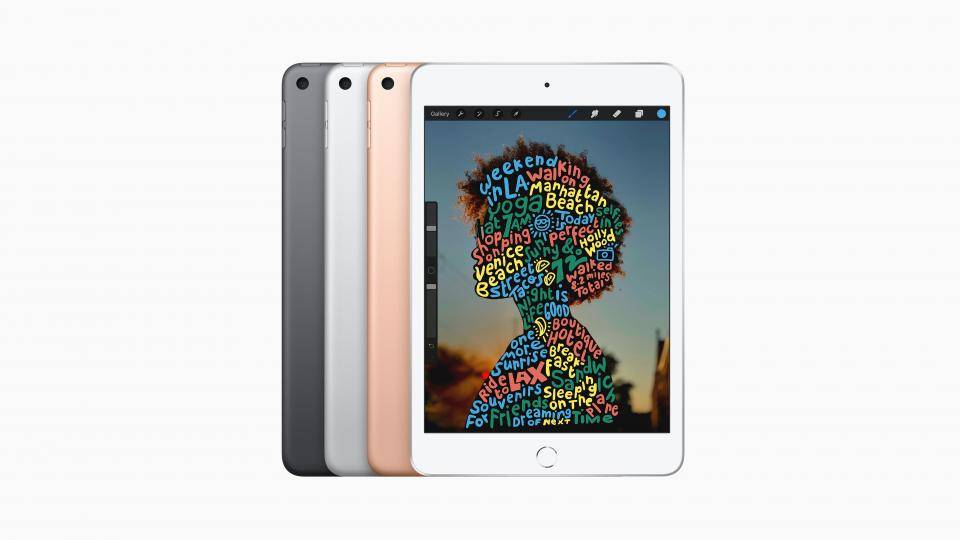 This is Apple's 5th-gen iPad Mini, and the definitive mini-tablet. It's got a gorgeous IPS panel display with outstanding color accuracy and contrast ratio, with a stunning 2,048x1,536 resolution for crystal clear images. The design style and build quality of the latest iPad Mini are, as always, impeccable. That said, you'll probably want to protect it with a case if a child is using it.
The small screen size – it's barely 2-inches bigger than most flagship phones – makes it ideal for little hands, and it's ultra-portable too. The ultimate companion for children on long car journeys, it can be packed full of games, learning apps, and e-books. If you've got Netflix or Amazon Prime Video, you'll have 256GB worth of storage to download your child's favorite kids' shows and movies for offline viewing.
Key specs - Screen Size : 7.9 in; Operating System : iOS 12.1.4; RAM : 3GB; Storage : 256GB; Camera Resolution : 8MP; Weight : 0.66 lbs
Buy now from Apple
3. LeapFrog Epic tablet: A great Android tablet that'll grow with your kids
Price : $140 | Buy now from Target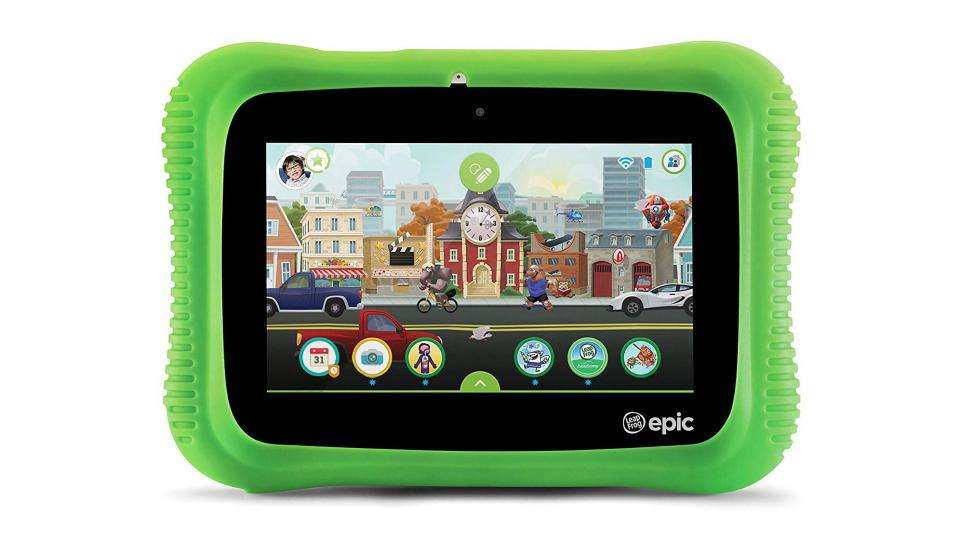 If you're worried that your child will quickly outgrow their tablet, the LeapFrog Epic is the answer. Its adjustable settings can tailor your child's experience and keep them engaged as their needs and abilities develop. The LeapFrog Epic does a lot of that on its own; its educator-approved apps track progress and adjust the content shown based on how your child interacts with them, so kids are constantly challenged just the right amount.
This gradual exposure extends to the LeapSearch browser too. Browsing is initially limited to pages approved by LeapFrog, but over time you can add websites, and eventually unlock the entire web, once you and your child are ready. It also comes with a handy timer, which can be adjusted for different types of activity – so you can be sure they're not getting hooked on their new device.
Key specs - Screen Size : 7 inches; Operating System : Android 4.4; RAM : 16GB; Storage : 16GB; Camera Resolution : 2MP; Weight : 1.25 lbs
Buy now from Target
4. Kurio 2 Kids Android Intel-powered tablet: The best kid-friendly tablet for the whole family
Price : $80 | Buy now from Amazon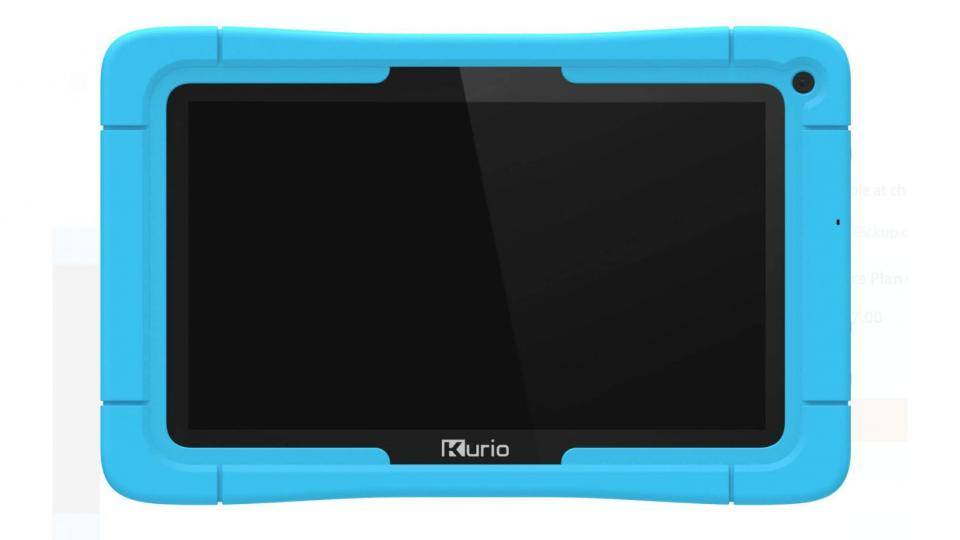 The Kurio 2 Kids can hold up to eight individual profiles, so each family member can use it as if it were entirely their own. Like all tablets made for children, the Kurio 2 Kids comes with plenty of safety and security features, including time controls, internet filtering and parental restrictions. But a parents' area lets the grown-ups enjoy Netflix, YouTube and all the usual online attractions.
If anything lets the Kurio 2 Kids down, it's the slower than average processor; it can feel a bit sluggish at times. However, if that doesn't bother you too much, it's a great tablet that can be enjoyed by family members of all ages.
Key specs - Screen Size : 7 inches; Operating System : Android 5.0 Lollipop; RAM : 1GB; Storage : 8GB; Camera Resolution : 3MP; Weight : 2.4 lbs
Buy now from Amazon