The Huawei Watch was one of the most attractive Android Wear watches last generation, so when Huawei unveiled the Watch 2, some users were disappointed Huawei had opted to transition into a more sporty aesthetic. Fret no more: The Huawei Watch 2 Classic – in fancy metal and leather – is now available in the US.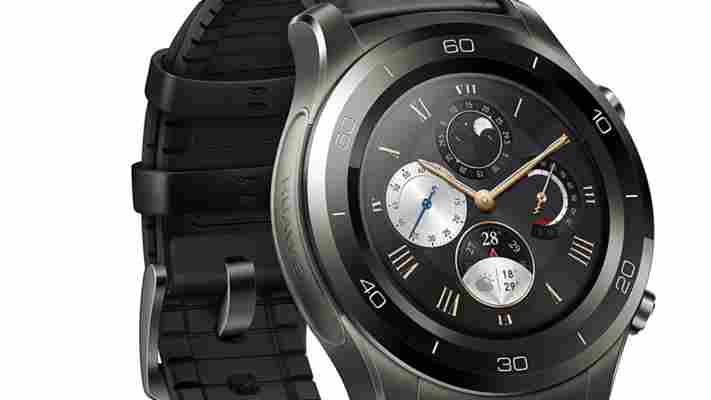 While the regular Watch 2 launched in April and introduced features like a bigger battery, ambient light sensor, faster processor, improved display, and much better heart rate sensor, its build was decidedly plastic-and-rubbery. The Classic instead opts for a metal body and a combination leather and rubber strap (to avoid sweat absorption during exercise) that looks more like something you'd be happy to wear with a suit. I'm not a fan of the big Huawei branding on the side though.
Otherwise, it's basically the same as the standard Watch 2 (which we'll be reviewing soon, stay tuned). If you can't wait, the Watch 2 Classic is available now from Amazon and Best Buy for $370.