Logitech is announcing its latest gaming headset here at CES – the G533 – and I've had the chance to play with it for a few weeks. They're pretty rad.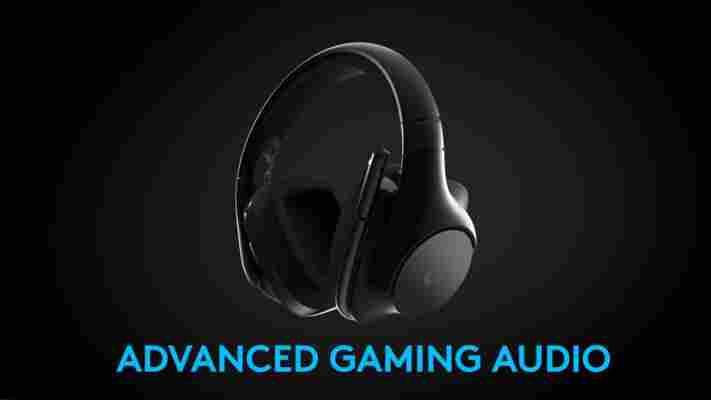 Logitech is no stranger to surround sound headphones, but it's top of the line model, the G933, is both expensive ($200) and kind of guady. The G533 shaves off a few features in return for a stealthier, cleaner (though still large) design and comparable audio quality at a lower price of $149.
The key specs are:
DTS Headphone X 7.1 Surround Sound
Wireless connectivity up to 15 meters
"Sport mesh" earpads
350g weight
Retractable microphone with micro pop filter
Programmable mute button
15-hour battery life with non-stop audio playback
Custom Logitech Pro-G audio drivers
They live up to their specs. The microphone is among the the best I've used in a gaming headset, able to block out loud plosives (like 'puh' and 'buh') sounds without clipping.
More importantly, they just sound really darn good as plain old regular headphones for music thanks to Logitech's custom Pro-G drivers, which use a fancy mesh material for more even pressure distribution.
Logitech says the G533 sound as good as more expensive audiophile headphones, and I'm actually inclined to agree. They have a refreshingly neutral sound out of the box, and respond very well to EQing. For sound alone, I like them even more than Razer's ManO'War 7.1 , which I already thought were great.
Those drivers help deliver an impressive surround sound experience using DTS Headphone:X text to virtualize a 7.1 surround experience from just two speakers. It's one of the best headphones I've tried so far to really make it seem like sounds are moving behind me when gaming in 7.1 mode. The lack of Dolby Headphone support is a little disappointing for better support during movies, though understandable given the gaming focus and price.
However, for regular stereo audio, leaving the surround on does lead to the infamous echo-ey sound of so many virtual surround setups, something which Razer handles far better. That also leads me to the caveat that they can only be used connected to a computer wirelessly; there's no 3.5mm jack, and the proprietary wireless connection means no Bluetooth support on board either.
Of course, it doesn't matter how good a gaming headset is if it's too heavy, but the G533 are super light for their size at just 350 grams, and the pads are comfortable, easy to remove, and washable.
We'll be giving the headphones a proper rundown in the coming weeks. The headphones will be available later this month for $149 at a variety of global retailers, though you can pre-order them now from Logitech's website.
For more CES 2017 news from TNW, check out our event page here , and follow us on Facebook , Twitter , Instagram , and Snapchat .