Samsung has announced the rollout of a new software update for all variants of the Galaxy Note 7 sold in the United States. The upgrade will display a safety alert on all units subject to last week's recall .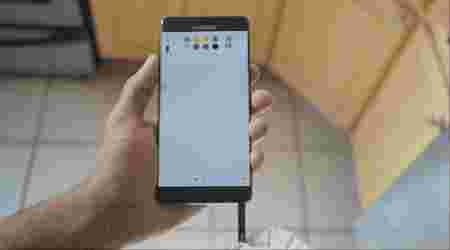 The notice will appear in a window every time a Galaxy Note 7 that features a faulty battery is powered on or put on charge. It urges customers to immediately turn off their handset and contact Samsung to arrange a convenient time to exchange it .
If you're fortunate enough to be in possession of a Galaxy Note 7 that doesn't sport a defunct cell , you'll be glad to hear that you won't be plagued with notifications. Instead, you'll observe that the white battery icon located in the upper-right corner of your device's display has turned green, indicating that it's safe to use.
The 500,000 replacement models of the Galaxy Note 7 that Samsung shipped to the United States on Friday, September 16 will display the green battery symbol, too. Their boxes will be marked with a small square , so retail establishments can easily differentiate between the old and new stock.