Major spoilers follow for The Batman. You've been warned.
The Batman has only just landed in theaters, but eagle-eyed fans claim they've already worked out who the sequel's primary antagonist could be.
In a move that's eerily reminiscent of the iconic vigilante himself, fans of The Batman have put their detective skills to good use, and seemingly discovered which villain may show up in the superhero movie 's follow-up.
To understand this particular riddle, you'll need to have watched the DC movie in theaters. We'll be diving into major spoiler territory for The Batman after the below image, so turn back now if you're yet to catch it.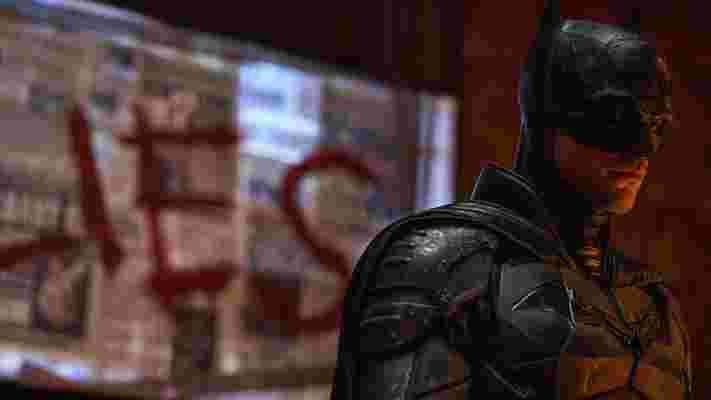 Throughout The Batman, references are made to El Rata Alada, a website The Riddler set up in order to lead Bruce Wayne on a merry dance through his eventual masterplan. If you search for that exact term online, you'll find a marketing campaign website for The Batman – ataaladaom – that you can actually visit.
Head to that website and you'll be greeted with a fair amount of text – once the page has loaded – that appears in The Riddler's trademark green hue. A bunch of IP addresses and supposed websites will show up on the screen, and it's the IP addresses for these locations that fans have used to seemingly determine the Caped Crusader's next cinematic adversary .
As revealed by Reddit user vengeance22 , each IP address relates to a specific Batman comic books that appear to have heavily influenced The Batman's plot. The first, reading 27.05.19.39, relates to Detective Comics #27, which was released in May 1939. This comic was the first time that Batman and Jim Gordon were introduced to readers. Given that both characters are integral parts of Batman's latest movie adaptation , it seems there's something to this fan theory.
And if you think that IP address was simply a one-off, think again. The other addresses all tie back to other Batman comics, and The Batman's story and cast of characters, as you'll see below – well, apart from two intriguing ones.
So what do the last two addresses tell us? The second one is easy – it's the release date of The Batman itself, which landed in theaters on March 4, 2022.
But it's the penultimate IP address that's the most interesting. And, if vengeance22 is right in their assertions, it makes for very exciting reading indeed.
Why? Because it relates to Batman #258, which was released in October 1974. In this comic storyline, none other than Two-Face himself – aka former Gotham attorney Harvey Dent – escaped from Arkham Asylum with the help of General John Harris, a renegade army officer who planned to hold Washington DC to ransom with an atomic bomb.
Unsurprisingly, fans have put two and two together and suggested that this means Two-Face will be the primary villain in The Batman sequel. After all, ahead of The Batman's release, director Matt Reeves told TechRadar that Barry Keoghan's Joker wouldn't be the follow-up movie's antagonist if (or, rather, when) one is made.
Will Two-Face be the foil to Robert Pattinson's Dark Knight next time out, though? Other fans aren't so convinced . Some believe that Two-Face will actually be sprung from Arkham as part of the upcoming Gotham City PD spin-off that's in the works for HBO Max .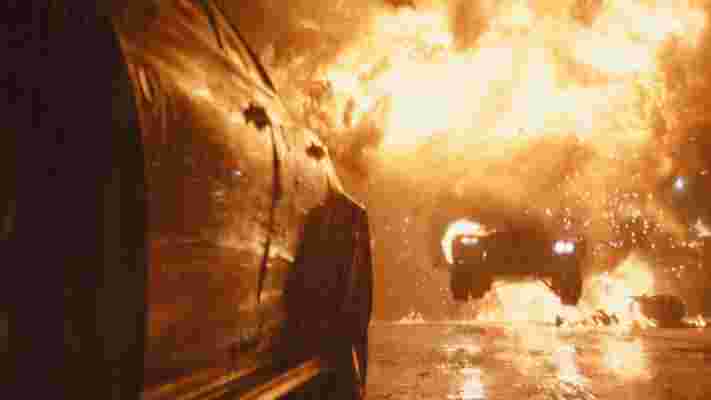 Speaking to The Cyber Nerds YouTube channel , Reeves revealed that the reportedly Jim Gordon-led TV show had been reworked into a series that focuses on Arkham Asylum and the inmates it houses. Reeves said: "The GCDP thing, that story has kind of evolved. We've actually now [moved] more into the realm of exactly what would happen in the world of Arkham as it relates coming off of our movie, and some of the characters, again in their origins [...] It's like a horror movie or a haunted house that is Arkham."
So it's possible that Two-Face could actually escape from Arkham as part of The Batman's TV spin-off; but given that the now-likely Arkham TV series will tie into The Batman, it's still possible that Two-Face could appear as a villain in the movie sequel. The HBO Max show may set up his appearance in The Batman's latest cinematic universe, but time will tell on that front. Regardless, there's no smoke without fire, so we'd be surprised if Two-Face doesn't make his second cinematic appearance in the last 15 years.
For now, there are a few things we do know about the future of The Batman. Check out our ending explained and post-credits scene article for more on the character's film future. While you're here, read up on details about the Penguin HBO Max spin-off from star Colin Farrell himself, and how The Batman proves DC has the ability to go toe-to-toe with Marvel in the movie industry.
Sorry Apple, but I'm waiting for the Studio Display 2
Toward the end of 2021, I did a deep cleaning and rearranging of the office I worked from home in for eighteen months.
This was mainly due to the fact that the MacBook Pro I've had since October lets me take my work anywhere that has a desk. But recently, I've been working on what a setup in that office with the MacBook Pro would look like, and so I've been searching for a new monitor.
When the Apple Studio Display was announced at the company's March 8 event , it had almost everything that I could want from an Apple display, but was missing some hugely key features.
FaceID first appeared in 2017 with the debut of the iPhone X , giving you the option to scan your face in order to open the phone, instead of scanning your finger with TouchID. While some have assumed that the lack of FaceID is because the A13 chip built inside the monitor lacks a security feature that's required for the function, I don't believe that it's the only thing stopping Apple from bringing this to its monitor.
It's not a design decision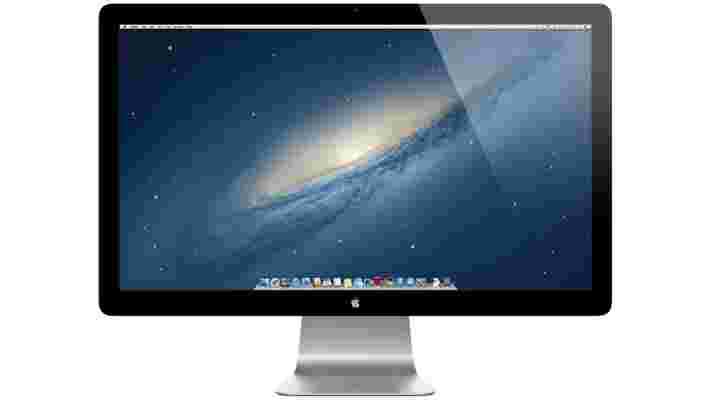 Between 1999 and 2011, Apple released three monitors with the name Cinema Display , each with different sizes, from 20-inch to 27-inch, and price points. None of these had a webcam built-in until the last of the Cinema Displays released in 2010.
However, they were great peripherals to have for a workspace, and for any Mac you owned.
Yet, Apple is a company that puts privacy over features and design above all else. This has been its mantra since Tim Cook took over as CEO in 2011, so you would assume that the new display, with its built-in camera featuring Center Stage (where the camera follows you wherever you go), would include FaceID.
But instead, it does not – FaceID is still shackled to Apple's iPhones and iPads.
Sitting down at a desk in an office, while FaceID recognizes you, without you having to lift a finger is very appealing, especially for accessibility needs where there's no additional effort required to unlock your device. Its omission is bizarre.
But while I find FaceID a strange omission, I can at least understand ProMotion being missing from the Studio Display, even if I would have liked it.
This feature allows a display to generate images at a faster rate per second, resulting in smoother animations. The iPad Pro was the first Apple device to have this, followed by the iPhone 13 Pro , then the MacBook Pro 14-inch (2021).
To have this in a 27-inch display is a stretch, and would have most likely driven up the price from $1499 / £1499 / AU$1539 significantly.
I'll wait for Studio Display 2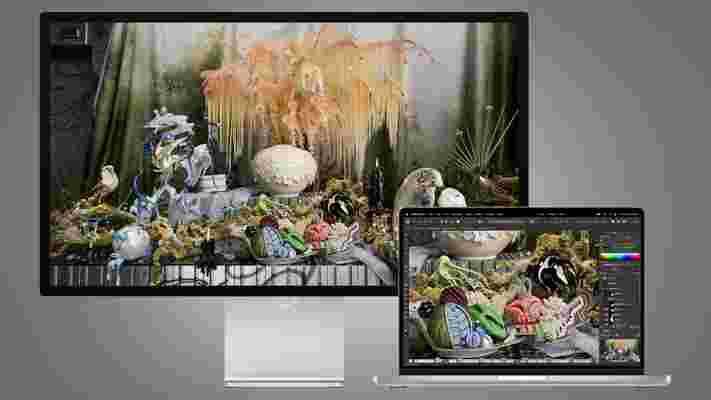 There are some Apple products where it's best to wait for the second-generation release. Apple Watch Series 2 with watchOS 2 was a big refinement compared to what came out in 2015. The Apple Pencil benefited greatly in its second version from charging on the side of an iPad, instead of a lightning port.
I'm confident that the Apple Studio Display will be another example here of where omissions from the first release will appear in a second-generation model. There may even be different sizes to choose from alongside ProMotion.
Regardless of the faults, it's great that Apple is releasing its own displays again. The Studio Display is surely going to sell well with creatives and programmers.
And hopefully, we'll see FaceID break free of iOS and benefit those who work on a Mac at a desk, especially for the sake of those with accessibility needs.
Windows 11 22H2 update comes with a serious security boost
With the release of Windows 11 22H2 later this year, Microsoft is adding a new security tool that will help protect users from malware and other malicious apps being installed on their PCs.
According to a new post in the Windows Insider Blog, the software giant is currently working on a new security feature for Windows 11 called Smart App Control. Once enabled, it will prevent untrusted or potentially dangerous applications from being installed on your computer.
In addition to infecting your device with viruses, these potentially unwanted apps may slow down your device, randomly show ads, change the preferred search engine in your browser , install other software and more. Thankfully though, Smart App Control aims to stop them in their tracks by ensuring they're not installed in the first place.
While deciding which apps shouldn't be installed on a user's PC can be difficult, Microsoft has developed a way to automatically detect and flag suspicious apps.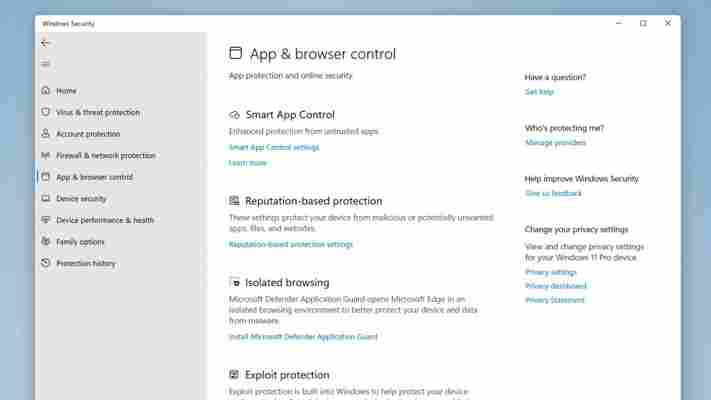 Smart App Control
When Windows 11 22H2 begins rolling out to Windows PCs, Smart App Control will initially be configured in evaluation mode. When in evaluation mode, the security tool will determine if it can be help protect your PC without getting in the way and if so, it will be turned on automatically.
Once enabled, Smart App Control will scan any apps you try to install to confirm whether or not they've been signed by their developer and if the signature is valid. This helps determine if an app is trusted or untrusted as both large companies and even the developers of popular open source software sign their apps using a digital certificate in order to declare and verify their identity.
Smart App Control will then check the certification and if the signature is valid, the app will be able to run on Windows 11. However, if the signature is invalid, the security tool will then work together with Microsoft Defender to run another scan to find out if the app is known and safe. Unsafe and potentially dangerous apps are flagged by Smart App Control and subsequently blocked from being installed on your device.
Microsoft is in the process of testing out Smart App Control now with Windows Insiders but the feature will be available to everyone using the latest version of its operating system with the release of its upcoming Sun Valley 2 update for Windows 11.
Via Windows Latest