While Chromebooks have always been a great low-cost option for basic tasks like browsing and watching videos, they're about to get a lot more useful, as Google is introducing support for Android apps on them this year.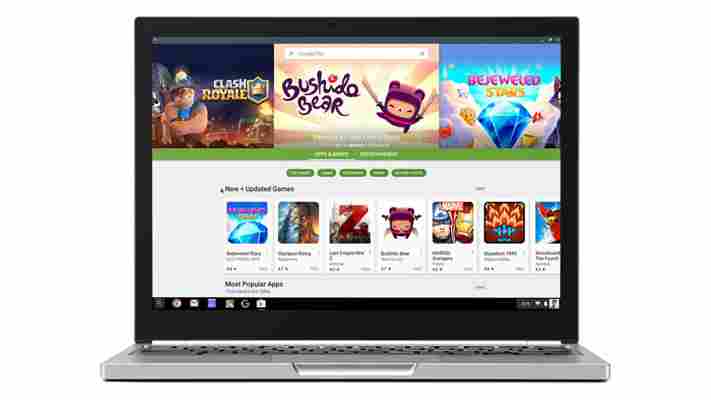 The company announced that it was working to bring its massive Google Play app store to Chromebooks in May 2016, and rolled out a preview on Chrome OS for three models last September. Now, it's confirmed that all new Chromebooks launching in 2017 and from here on out will support Android apps, along with a long list of existing devices.
That makes a strong case for considering a Chromebook as your next computer this year. In addition to offering a larger variety of tools for work and play, the arrival of Google Play will also see more offline apps and functionality become available to Chrome OS fans.
Of course, it's worth noting that not all Android apps will run on it as well as they do on mobile devices when the feature is launched; developers might need to optimize their software to work better with trackpads and physical keyboards.
We've already seen a couple of interesting new Chromebooks this year, including the rugged Acer Chromebook 11 N7 at $229, and the stylish Chromebook Plus and Pro models from Samsung . Starting at $449, they'll come with a hi-res touchscreen and stylus, as well as the ability to fold into a tablet.
Via Ars Technica