If a new report published by Digital Foundry , a section of popular website Eurogamer , is anything to go by, it would appear that Sony's brand new PS4 Pro actually performs worse in some circumstances than its predecessor.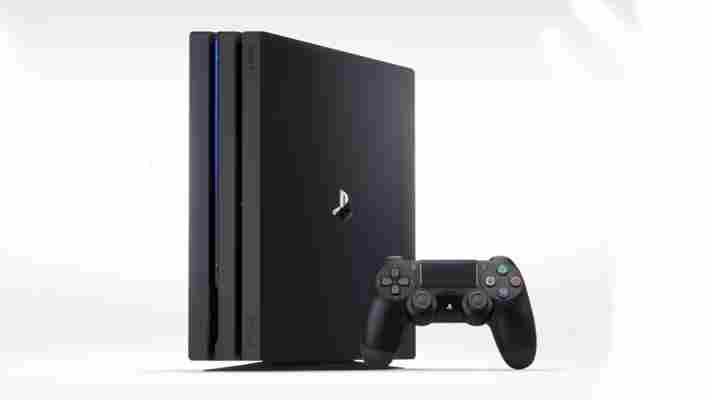 More specifically, the report claims that games are running at a lower frame rate on the PS4 Pro than the standard PS4 when plugged into a regular Full HD (1080p) TV as the console has to down-sample 4K content for lower resolutions.
It's believed that the reason for the drop in frame rate performance is because the PS4 Pro natively runs titles at a higher resolution and often implements additional graphic effects for greater detail.
Some games also run at a higher than Full HD resolution and scale down on 1080p TVs — a process known as super-sampling — which produces noticeably clearer visuals, but requires more horsepower.
It's worth pointing out that this goes against the technical requirements Sony outlines for game developers, which requests that titles for the PS4 Pro operate at the same frame rate — or better — than the original PS4.
The Elder Scrolls V: Skyrim Special Edition and Watch Dogs 2 appear to be the main culprits of running better on older hardware.
On the PS4 Pro, the latter hits and maintains its 30fps cap and delivers crisp visuals thanks to checkerboard upscaling, but often drops frames during more intensive cut scenes.
The issue wouldn't be too bad if games offered an option to revert to regular PS4 graphics to maintain the frame rate, but unfortunately, most don't. It's possible that we could see the feature baked into future titles, though.
That said, seeing as the PS4 Pro has only just ventured onto the market, it's more likely that developers will work to eliminate the problem as they become more familiar with Sony's new hardware and what makes it tick.
In a statement made to Digital Foundry , Sony said that it's "aware of the issue and currently investigating." We're hoping that it'll work with developers to issue a patch to regulate the frame rate.
via Ars Technica