Asus has added a new flagship tablet to its keyboard dock-equipped Transformer range - the Transformer Pad Infinity. The 10.1in, 2,560x1,600 display will require an awful lot of power to push so many pixels, but Asus has secured Nvidia's new Tegra 4 processor which should more than be up to the task.
The quad-core Tegra 4 CPU runs at a whopping 1.9GHz, and is paired with 2GB of RAM. In fact, Asus has stated it will be powerful enough to play 4K video using its HDMI video output.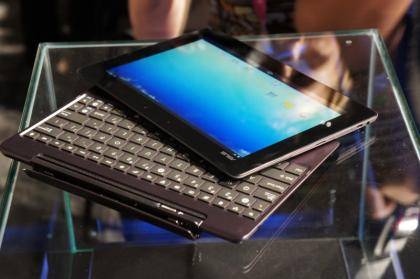 32GB of internal storage sounds reasonable, but you can add more with a memory card. You'll find an SD card slot, along with a USB port and an extra battery inside the keyboard dock, along with the docking mechanism to connect the separate keyboard around the tablet's edges. Asus says you should be able to almost double the tablet's battery life when you combine the two together.
The 5-megapixel sensor on the rear of the device supports auto-focus, but doesn't include a flash. There's a front-facing webcam, but at 1.2-megapixels it's reserved for video chat.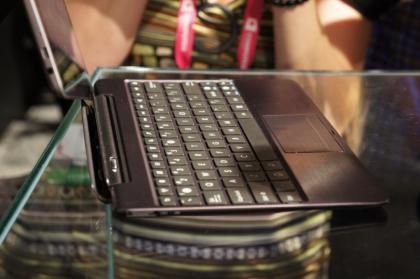 The tablet itself looks physically identical to the original Transformer Pad Infinity , which was released last year - the brushed metal finish, black screen bezel and concentric circle design should instantly appear familiar to Transformer owners.
Asus has yet to commit to a specific release window, only saying the new Transformer Pad Infinity will be on sale by the end of the year. We were left in the dark over price as well, although considering the 1080p Infinity costs somewhere in the region of £600, we aren't expecting this latest revision to arrive for less.